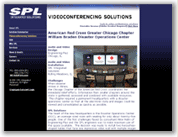 "We've made our website a priority for our budget this year. Because let's face it, the web is just such a dominant tool," says Jeffrey Nelson, vice president of marketing of Minneapolis-based pro AV dealer and integrator Graybow, Inc.

Nelson reports that about 30 - 35% of Graybow's new customers are coming in through its website. For that reason, he started overhauling a site that was just 8 months old while planning to add additional websites to Graybow's marketing mix.

Read Don Kreski's article from ProAV Magazine, Developing Profitable Websites, and learn:

What makes Graybow's site so effective?
How did SPL Integrated Systems set up their site, and what are their goals?
What should an AV integrator website be?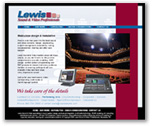 This is the best thing we did last year," says Susan Lewis of Lewis Sound & Video about her new website. The 105-page online brochure:
Features 36 customer installs in 80 pages
Offers photos, descriptions, longer articles and slide shows
Makes a compelling case that Lewis Sound is a terrific dominant sound & video contractor
Read how the new website helps Lewis Sound bring in more business